Shipping

Tierra Callada ships to Continental US through UPS. Sorry, we do not to Hawaii and Alaska.
Tierra Callada will send the products from its distribution warehouse in New York, whose final destination will be the address that the buyer establishes. It is essential that the address is complete and accurate: Tierra Callada will not be responsible for a successful delivery if the address is not adequate, contains inaccuracies or is not sufficiently complete.
Timing

Once the order's payment is accepted will pass a maximum of 2 business days until the order is on carrier hands. An email will be sent to the address to inform you about that, which will include a tracking number of the shipment.

From that moment the estimated shipping time is: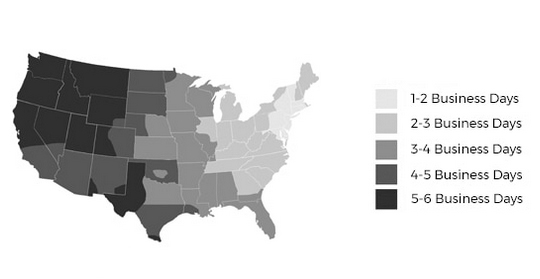 Cost

The shipping costs will be specified during the purchase process, always reflected before the final payment.

Anyway, all the orders above 120$ will be reward with free shipping.
The purchase order will be available at shop.tierracallada.com (hereinafter "the web"), once the payment is confirmed. You can check them on the link: "My Orders".

Each delivery is considered done once the customer gets the product from the carrier, materialized by the control system used by the carrier. It is up to the recipient to check the order at the time of delivery and then make all reservations and claims that appear justified, including the possibility of rejecting the package, if it had been opened or if it has obvious signs of deterioration.
Damages
For product that has been damaged during transit, please provide a photo and description of the damage and email us.
All incidents or claims should be sent to Tierra Callada by email to the address shop@tierracallada.com